Introducing our Youth Advisory Committee!

The newly-appointed Youth Advisory Committee will influence, shape and contribute to YouthLaw's law reform and advocacy work, and the development of YouthLaw's services, projects, and organisational policies and plans in order to create an Aotearoa where children and young people's rights are respected and their voices are heard.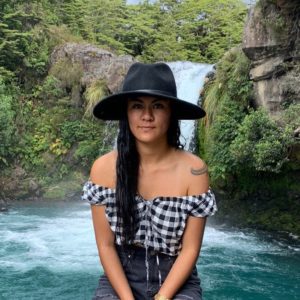 Wahine Murch (chair)
Descending from Te Arawa Waka and a Wahine Māori of Tūwharetoa, Wahine is deeply engaged in issues of hapū and iwi rights and representation, as well as the health of her iwi youth. Working firstly with Contact Energy in 2017 provided her first exposure into the corporate world at an early age. Her current considerations focuses on Māori law and justice with an articulation of the maintenance of whakapapa. Outside of her current occupational sector working with land owners and the governance of trusts, she is a final year student at Te Wānanga o Raukawa, studying a Bachelors Degree in Māori Laws and Philosophy.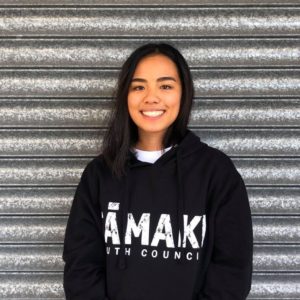 Janica Bayogan
Janica has just finished her last year of high school and is part of the Tāmaki Youth Council as of 2020. She has an enthusiasm for empowering the youth in her community and is seeking ways to create equal opportunities for everyone. Janica was born in the Philippines and moved with her family when she was 5. You can usually find Janica with her friends, jamming on the guitar, or scrolling through tiktok.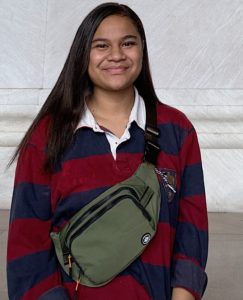 Fine Aholelei
Fine is a secondary school student in her last year of high school. Her involvement in initiatives is always fueled by the village mentality and for the betterment of her communities. She's a participant of UN Youth NZ, founding member of 4 Tha Kulture, general member of Tāmaki Youth Council, and a member of the Ministerial Youth Advisory Group. In her own time, she enjoys performing spoken word poetry, delving into her graphic design skills, and spending more time learning about her culture.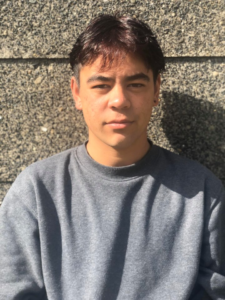 Lucas Walters
Lucas is in his first year at AUT studying Law and English and New Media Studies. He loves being involved with community and young people in general. Lucas is of Māori and European descent, from Te Tai Tokerau. In his own time he enjoys cooking and listening to Jazz and RnB influenced artists.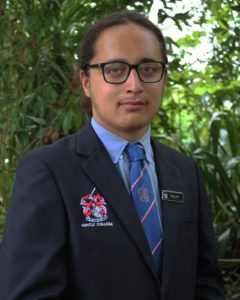 Jahmin Tengu
Jahmin is eager to learn and meet new people. He loves to spend quality time with his family and friends. He is the Head Boy of Huntly College, which allows him to connect with people and has also given him the opportunity to have a voice for rangatahi in Aotearoa. His goal in life is to ensure a better future for all rangatahi across the world and he has committed himself to play a key role in making that goal a reality.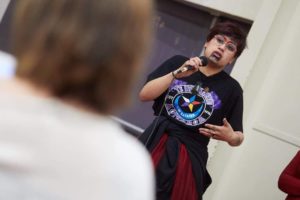 Tangihaere Gardiner
As a Takatapui person (they/them) and a passionate advocate for Youth rights and Community engagement, Tangi has spent the last few years travelling around Aotearoa assisting disadvantaged communities by putting them in contact with the people, skills, resources necessary to empower young people, their families and wider communities. Tangi is a horticulture student currently working towards a permaculture degree. You can find them at the community garden or at polytech talking about edible weeds.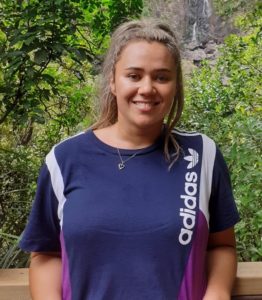 Kurarauringa Waller
Kurarauringa is a passionate individual who uses life experiences to impact the decision making of vulnerable young adults to change the way they think, so they can further effect change in their life environments. Kurarauringa chairs the local council youth advisory group, she is a part of Sport Bay of Plenty's Youth Advisory Group and comes from a vast leadership background. She works full time as a youth engagement advisor and is studying a conjoint degree of law and commerce. My priority in life is growth, we must first be critical of ourselves and go through change to be able to show understanding towards others and effectively encourage them to conquer their mountains. "Kua takoto te manuka."